INMETRO NCC 16.04445
ANVISA 80240939001
MAX 6 – RF
A breakthrough in skin rejuvenation.
A new technology that comes as an option for body and facial treatments. Its main goal is to reduce the sagging of the skin by increasing the production of collagen for the following indications: scars, stretch marks, sagging and rejuvenation.
The Max 6 RF offers various types of treatment with different integrated functions in a short time. There are 4 selection programs M1, M2, M3 and M4 where you can adjust the types of energy parameters and the level of depth to be applied to face or body skin according to the patient's need.
The non-invasive Fractional Frequency Radio provides thermal energy that deeply penetrates the subcutaneous layers of the skin, regenerating the collagen, minimizing the epidermis by treating it from the inside out.
RF Fraction Max 6 emits a bipolar energy through a tip with small pins and return electrodes to create microscopic thermal zones (MTZ)
HIGHLIGHTS
4 power adjustment programs for different levels of depth
2 types of pins – 64 pins and 81 pins
Record of treatment for each patient
Suitable for all skin types
Portable design and easy to use
Applications
Dilated pores
Skin Rejuvenation
Reduction of sagging
Acne scar
Two types of tips
1) 64 pins (8 * 8) are applied to the underlying tissues of the face, cheek, chin, forehead, and larger areas;
2) 81 pins (9 * 9) are applied around the eyes, nose, small and sensitive areas.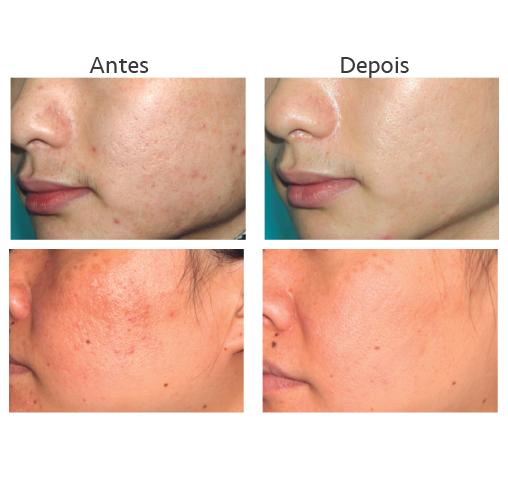 Would you like more information?
Fill in your details that one of our consultants will contact you soon.