INMETRO NCC 17.04722
ANVISA 80240939005
Currently, IPL is used to treat hirsutism, vascular lesions (including acrosomes and other conditions brought on by sun damage and aging) and pigmented lesions (including telangiectasia, rosacea) have achieved remarkable clinical effects.
Intense pulsed light (IPL) is a source of discontinuous light with high intensity, wide spectrum and a wavelength ranging from 570 to 950nm. In phototherapy therapies it is a noninvasive therapeutic intervention.
The traditional hair removal technology, such as IPL and E-light, are multi-pulse mode that focuses energy on the first wrist, being painful and with a great chance of burning the skin, in addition, the frequency is lower to 1 HZ.
The FMAX – SHR technology is with single pulse, the mode can emit medium energy, it gradually heats the dermis with OPT square wave pulse and passes through the tissue several times with low energy but a high repetition rate (up to 10HZ) , adopting 755 ~ 815nm wavelength, penetrating directly into the hair follicle. Accelerates treatment, saves time, reduces pain and is more effective.
FMAX also uses SSR (Super Skin Rejuvenation) Technology, a new technology to fully rejuvenate areas with a treatment tip and an extra-cold compression. The system combines SHR technology and the benefits of pulsed light methods for painless results. Motion mode represents a breakthrough in skin rejuvenation with light technology. The treatment is more comfortable and the skin better protected. The ICE cold compression tip represents a breakthrough in skin rejuvenation with cooling technology. The treatment is more enjoyable than with traditional systems.
HIGHLIGHTS
Application in dark and light hair
Stable and effective German Xenon lamp
Fast epilation with 10 shots per second.
Fractional RF Handpiece Optional
More than 4000 preset parameters.
Applications
Skin Rejuvenation
Removal of pigments
Vascular Therapy
Wrinkle Removal
Acne
Face Lifting
Thermage Handpiece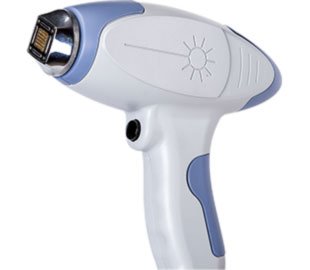 SSR-25x25 Handpiece
SHR-15X50 Handpiece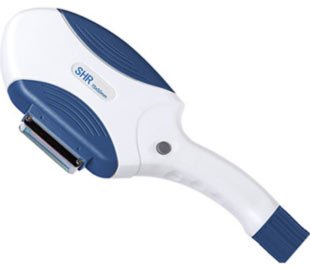 SHR-25x40 Handpiece
E-LIGHT-12x33mm Handpiece
SHR-25x25-RF Handpiece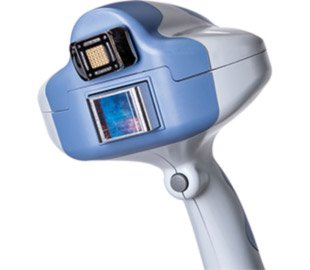 1. 8.4-inch color LCD screen, comfortable and stylish
2. It adopts the world's most advanced plug and play device, integrating automatic water and electricity protection, making installation and operation easier, safer and more reliable.
3. Unique and unique "air switch", which has a faster reaction than the fuse, makes the operator, patients and device safe.
4. Increased output power
5. Lightweight plastic design for lower weight and portability
6. Wide range of treatments, great results and high safety factor
7. Unique technology worldwide
8. Easy to operate
9. Color Touch LCD screen with USB upgrade technology.
Gostaria de maiores informações?
Preencha seus dados que um de nossos consultores entrará em contato em breve.